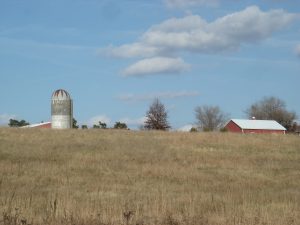 Our meats can only be purchased directly from our farm, in bulk or in small combination or sampler packs. To order online with a credit card, please find our products under the "Order" drop down menu. You may also contact us directly with questions or to place an order at 785-242-2156 or mettenburgfarm@gmail.com. We accept credit cards via PayPal or cash and do have a delivery option within the Kansas City/Lawrence area.
How Our Meats Are Cut
The completely finished option (cut and wrapped) is a standard cut that we have developed over time.  Our beef is cut 98% boneless to economize on storage space (for you and us).
Or, you may prefer to purchase your meat as a whole or half, payable by hanging weight, and have the processor custom cut to your individual preferences. In that case, you pay us only for the hanging weight and pay the processor directly for his services. This option requires a $300 deposit before delivery to the processor and full payment before picking up. The weight of product you bring home depends primarily on how much you have packaged as ground or boneless cuts. For more information about this option, please email us.
What Will You Get in Your Order?
Typically, our beef, pork and lamb orders include portions from the whole animal — from premium steaks to stew beef, ground meat to roasts and more.  Purchasing your meats this way is a commitment along with us, to utilizing the whole animal rather than just certain cuts. We do offer ground meats separately, and have occasional opportunities for combination or variety packs of certain cuts.
About Our Sampler and Combination Packs
One of our most popular options is the sampler pack. It fills a paper grocery sack brim-full and fits in a refrigerator freezer. This choice is ideal for couples, light eaters or for people who do not have a large freezer. The sampler pack typically lasts a family of four about 2 months. Learn more
We also offer 30-lb combination beef/pork or beef/pork/lamb sampler packs, subject to availability. The contents will include a variety from each species.
Delivery or Pick-Up
Once your order is received, we will contact you to arrange a delivery date. Or, you are welcome to pick your order up at the farm and visit, with advance notice. The $10 delivery fee is waived on all orders of $80 or more.